Dressage Centre De Haarhof
Instruction Taming Guest house
We regularly have young and experienced competition horses for sale in a range of price classes. All our horses are schooled to have excellent stable manners; most have been with us since they were foals, and thus have been well-handled all their lives. We usually start our horses in second or third level dressage classes, and only when all the required movements have been securely established in training at home.

Our training/competition philosophy is that the most stable dressage horses, and those most likely to maximize their potential, are those brought on slowly through the classes and not over-competed at the beginning of their careers.
For more details about any of the horses, and for guidance about prices, please contact us. Videos can be made by arrangement.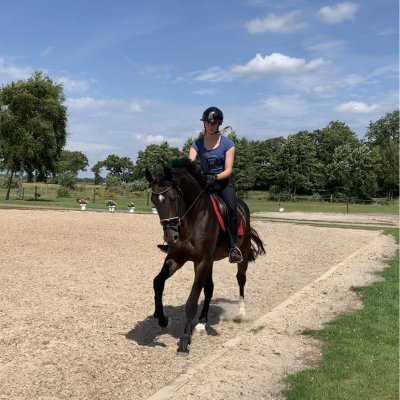 Back to the overview
Görgey VERKOCHT (Casanova x Chacco Blue)
Age

6-year old

Gender

Stallion

Size

170 cm.

Color

Level

Extra info



Pedigree
vader

vader van vader

v.v.v.
m.v.v.
moeder van vader

v.m.v.
m.m.v.
moeder

vader van moeder

v.v.m.
m.v.m.
moeder van moeder

v.m.m.
m.m.m.